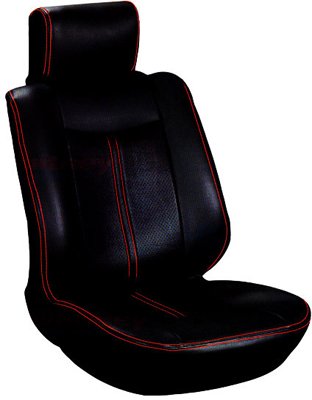 ELEGANT USA SEAT COVER, LEATHERETTE, BLACK
Elegant USA seat covers are made of premium materials to ensure durability, style, and comfort, rolled into one.
Features:
With red stitching
2-piece construction for superior fit and contrasting top stitching for detail and durability
Easy installation
Notes:
For low back seats
Will not fit seats with integrated seat belts and built-in arm rests
. Auto Parts Warehouse has extensive Elegant USA Seat Cover catalogs.We are now offering FREE shipping on all Elegant USA Seat Cover orders over .00. Our secure elegant usa seat cover catalog is available every hour of everyday. Shop with confidence for all your elegant usa seat cover needs. Elegant USA Seat Cover are In Stock and available today. Save up to 60% off dealer price on your next Elegant USA Seat Cover purchase. Our online catalog contains a wide selection of the OEM and aftermarket parts you need at unbeatable prices
47.13
Others bought these.