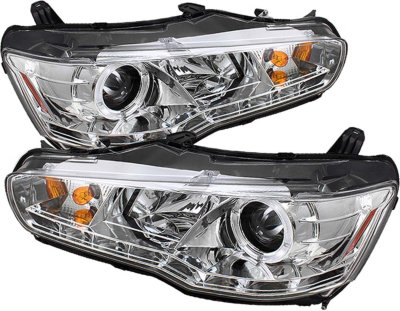 SPYDER – PROJECTOR HEADLIGHTS

Projector headlights by Spyder will not only give you that cool halo effect of modern luxury car headlights but will keep you safer on the road at night with dramatically improved lighting performance. Spyder is a quality distributor of OEM-compliant aftermarket performance lighting products, dress-up and tuning products for today's automotive enthusiast.
DOT-compliant/legal in all 50 states
Dramatically improves the look of your vehicle and its lighting output
Projector housing casts better light for better driving at night
Soft yet bright halo can also be added to stock lights for an accent
Certain vehicles will require simple wiring
Higher quality than stock headlights
. Auto Parts Warehouse has extensive Spyder Headlight catalogs.We are now offering FREE shipping on all Spyder Headlight orders over .00. Our secure spyder headlight catalog is available every hour of everyday. Shop with confidence for all your spyder headlight needs. Spyder Headlight are In Stock and available today. Save up to 60% off dealer price on your next Spyder Headlight purchase. Our online catalog contains a wide selection of the OEM and aftermarket parts you need at unbeatable prices
441.89
Check out other Headlights.